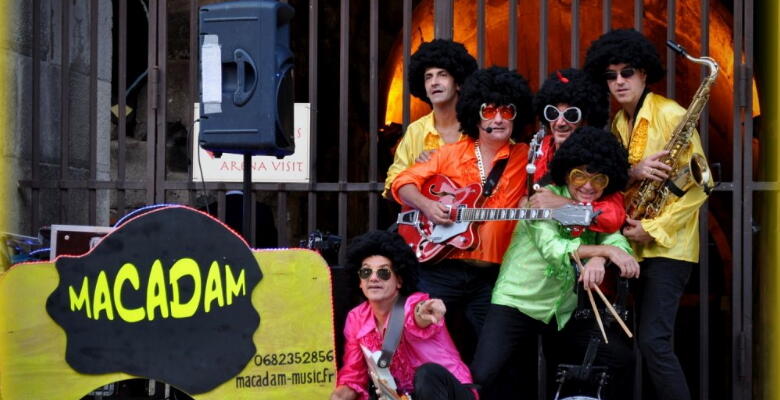 FERIA - MACADAM (FANFARE)
Events and local festivals , Art and shows , Concert , Entertainment , Street festival , Show
at Carcassonne
The Feria de Carcassonne is a festive event with groups of salsa, flamenco, Occitan music, tango, musette, bandas and ambulatory fanfares, Sevillian dances and popular singers! A popular event, festive and friendly. 4 days of celebration where the city gets to Spanish time with free concerts every night. The Campo finds Boulevard Barbès, with about 40 bodegas that will offer you something to eat around tapas, paellas and other savory delicacies salty or sweet. A festive, family atmosphere, where the public, of all ages, will come to enjoy the sounds of Latin music, rock, French variety but also Sevillian dances and street entertainment (bandas). Macadam Music is a mobile electric band that offers a modern vision of street music. Walking the biggest festivals of the South with their soundtrack, the 6 musicians of Macadam mockingly and energetically revisit the great standards of French chanson, Latin music, pop, disco ... in a jazzy-funk spirit! Find the group walking in the streets of downtown Sunday, September 1 from 11h to 14h and 15h to 17h30!
Leave a review about Feria - Macadam (Fanfare) :
Bad

Average

Good

Very good

Excellent
There is no review about Feria - Macadam (Fanfare), be the first to leave one !